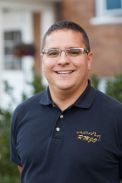 BJ COMER (Trumpet and Director) - BJ moved to Rochester in 2005 after graduating Summa Cum Laude from Texas A&M University Kingsville with a  Bachelor of Music. In 2006 he founded Upbeat Music and began his career as a full-time musician, piano technician, and instrumental music instructor.  Since then he has performed with a number of local ensembles including local salsa band Grupo Calle Uno, the show band Nik and the Nice Guys, Greater Finger Lakes Jazz Orchestra, Greater Rochester Jazz Orchestra, Off-Monroe Players, Webster Theater Guild, Music Maker's Big Band, and in collaboration with local jazz organist Fred Costello.  He was thrilled to join the trumpet section of the Rochester Metropolitan Jazz Orchestra in 2008. Today BJ performs in a variety of jazz combos and small ensembles on the trumpet in addition to his roles conducting the Pittsford Fire Department Band, Greece Concert Band, and, as of 2019, the Rochester Metropolitan Jazz Orchestra.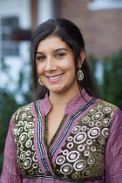 SHANTHI KELLEY (Vocals) - Shanthi is a 2001 Summa Cum Laude graduate from Roberts Wesleyan College with a B.S. degree in Vocal Performance. Upon graduating, she furthered her voice studies with Dr. Wanda Brister, Kathryn Cowdrick and Constance Fee.  She is currently living in Rochester, NY where she has taught in her own voice studio for the last 20 years.  Shanthi maintains a steady performance career singing with Frank Torchio and the Russell Scarbrough Jazz Orchestra, Frank's Rat Pack, and The Rochester Metropolitan Jazz Orchestra. In 2011 she made her debut performance at the Rochester International Jazz Festival as the lead singer with the Rochester Metropolitan Jazz Orchestra and has performed almost every year since then.  She records commercial jingles for the Greater Rochester/ Buffalo area, including a commercial for CBS airing locally on Super bowl Sunday 2004.  She has been a lead singer on Holland America Cruise Lines, performed with NIK Entertainment Company and Gateswingers.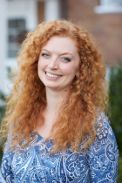 KRISTY BARR (Vocals) - Kristy has enjoyed singing with the RMJO off-and-on since high school, and is thrilled to be one of their go-to vocalists alongside her guitarist husband Brian and trumpeter father Bernie. Her love of music was solidified during her years in the Penfield school district, in the Greater Rochester area's musical theater community, in her SUNY Fredonia a cappella group, and thanks to the superb musical instruction of Shanthi Kelley. Kristy is Payroll Manager at Lake Beverage Corp, an actor, an animal lover, and an advocate for mental health.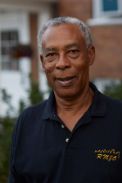 RON BOWKS (Trombone and Director in Memoriam) - Ron joined the group in its early stages as a trombonist, and was our director from 2001 until his sudden death on October 8, 2018. He was an active performer and leader for a wide variety of musical groups throughout his life, including the Aquinas Institute band, the United States Marine Corps band, and numerous area drum and bugle corps and marching bands throughout New York, Pennsylvania, and Canada. He conducted dozens of musicals for local high school and adult community theatre groups. Ron also conducted the Kodak Concert Band, the Gateswingers, and Papa Joe's Crawfish Stew Dixieland band.  Ron was a kind, patient, and loving man who made everyone he met feel like they mattered to him. We carry his love of jazz and love of people with us, and we hope that his spirit can be heard in our music.