Trumpets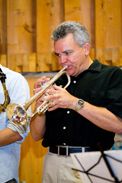 BILL DENSON (Trumpet) - Bill was raised in Buffalo and currently resides in Big Flats, NY.  In addition to the Rochester Metropolitan Jazz Orchestra, he plays with various bands in the Corning, Elmira, and Rochester area including Gateswingers, Hepcats, Corning Brassworks, jazz combo group Solid State Jazz, and various pit bands.  He is a retired scientist from the Corning Research and Development Corporation.  Bill also enjoys golfing, hiking, bicycling, woodworking, and designing/building speaker systems.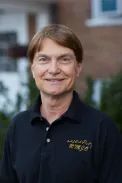 BERNIE SCHROEDER (Trumpet) – As the President of Lake Beverage Corp., Bernie is "The Budman" by day and a "Jazzman" by night. Bernie is delighted to be performing with the talented musicians of the Rochester Metropolitan Jazz Orchestra. Bernie can also be found playing trumpet with the Kodak Concert Band, the Pittsford Fire Department Band and various community groups around town.
WILLIAM BALDWIN (Trumpet) - William Baldwin retired from the Brighton CSD after 34 years in public education. Bill enjoys arranging music for local school music groups. He received his Bachelors Degree in Music Education at Potsdam as well as his Masters Degree in Trumpet Performance. In 2016, Bill received the RPO Musicians' Award for Outstanding Music Educators. He serves as a NYSSMA Brass Adjudicator, and 2019 marked his 25th year as a solo festival coordinator for the Monroe County School Music Association. He currently plays trumpet in a local brass quintet and is thrilled to be a part of the Rochester Metropolitan Jazz Orchestra.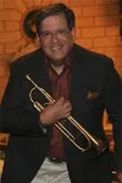 MARK ZEGER (Trumpet) - After 30 years in Rochester TV advertising, Mark joined the Rochester Philharmonic Orchestra as Manager of Institutional Giving where he works with corporate sponsors, charitable foundations, and government agencies. It's truly a labor of love to help support one of Rochester's greatest cultural assets. Though trumpet is Mark's primary instrument, he was the guitarist for the University of Rochester Jazz Ensemble and plays piano. Mark has written and recorded numerous jingles, 2 of which earned Telly Awards. In recent years, he has studied with RPO trumpeter Herb Smith and is a jazz improvisation student of Bob Sneider at the Eastman Community Music School. Since 2016, Mark is proud to perform with the talented musicians of the Rochester Metropolitan Jazz Orchestra.